Dabur Research Foundation

Dabur Research Foundation (DRF) is an Indian Contract Research Organization offering pre-clinical services in Drug Discovery and Development, ranging from identification of potential lead molecules, drug development to IND enabling studies. We offer pre-clinical services to global Biotech, Pharma, Phyto-pharmaceuticals, Cosmeceuticals and academia sectors.
The services broadly fall into the functional areas of In Vitro, ex-Vivo & In Vivo Pharmacology, Exploratory & GLP Toxicology & DMPK. Our genesis is from the Dabur group of companies and we started operating as a preclinical service provider after a strategy spin-off from our parent company in the year 2008. It is this experience of 20 years of drug discovery & development that we bring to our clients as a preclinical service provider.
Website link : www.daburresearch.in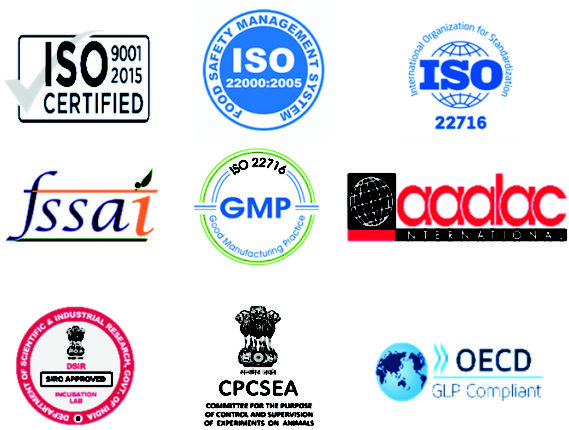 Althea DRF Lifesciences Ltd.

Althea DRF lifesciences Ltd. commercialise innovative phytopharmaceutical products in niche areas of health and wellness which lack effective solutions. We Continuously challenge ourselves to redefine the edges of innovation in health and wellness space by delivering impactful phyto-pharmaceutical products for neglected therapeutic areas. Our mission is to transform ideas into promising products, built on our vision, scientific excellence and financial independence.
Website : althealifesciences.com
Siddhartha University

Divine power of knowledge can provide humans with a wealth of understanding and ability to overpower the obstacles to select the truth. Let this knowledge flow deep into every human being in the society, thus helping individuals to build a better and prosperous nation as well. Sri Siddhartha Medical College (SSMC) started in the year 1988 by Sri Siddhartha Educational Society (SSES). The Medical College and hospital is located on the outskirts of Tumkur city – 6 km from the city amidst green field in a vast campus of 220 acres on the Bangalore – Honnavar national highway and is about 76 Km from Bangalore city well connected by road and rail.
Mission: –  To work with motto of "Friendship, Philanthropic guide to the inherent talents of each student, to develop their skill and guide them to build all round personality with a aim of making them better citizens of the Nation".
Motto:- Sabbe Loko Hitatthaya (Let all be Happy and Prosperous)
Website: www.ssmctumkur.org