THE DIFFERENCE
COMMITTED TO TRANSPARENCY,
TRUST & RELIABILITY
What makes SCINATURE unique, especially in comparison to other nature-based products in the market is that, with our unique molecular extraction methods, we use different types of solvents to extract the molecules directly responsible for treating a specific health condition. Our products contain specific herbal/nutraceutical molecules and proportionately blended with appropriate binding and disintegrating agents to provide better absorption and maximum bioavailability. This is very important for a product to be more effective.
Our scientific teams at Dabur Research Foundation have produced elaborate scientific research and studies that prove the effects of all our products and all our formulations undergo very rigorous safety and efficacy studies at Dabur Research Foundation's state of the art laboratory.
This process is the sign of our commitment towards transparency, trust and reliability to people using SCINATURE products.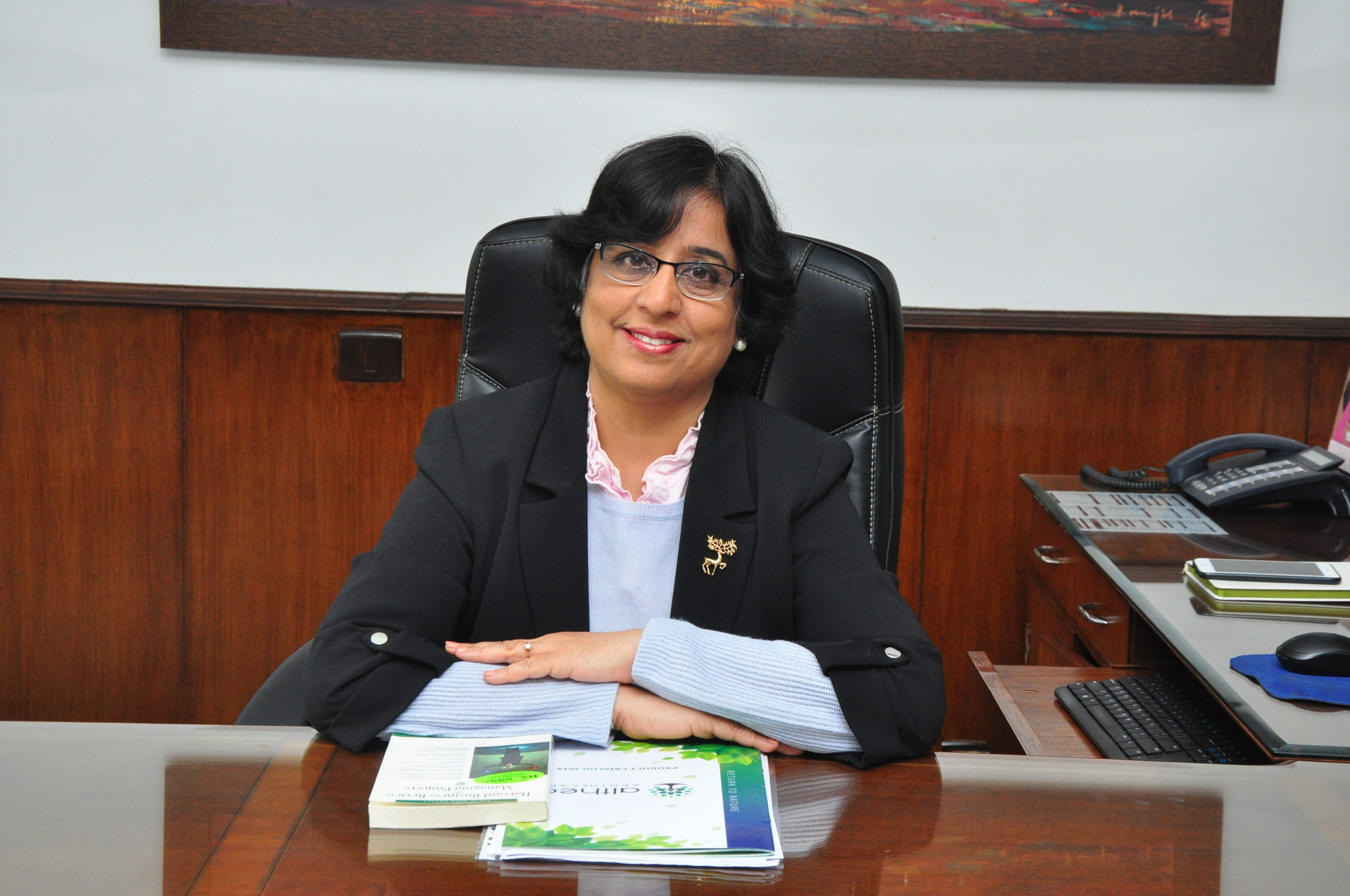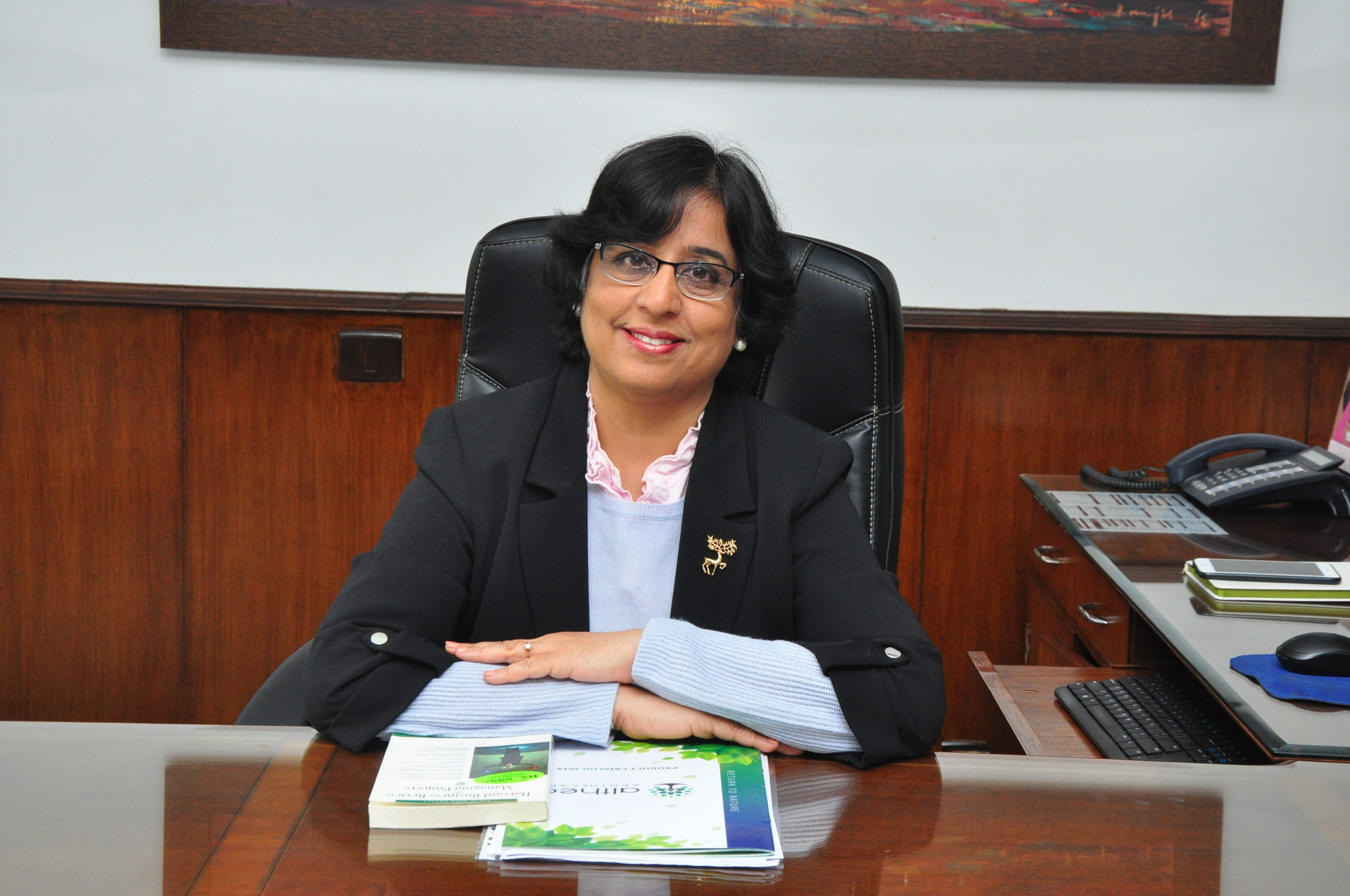 Dr. Anu T Singh
Chief Scientific Officer
"As chief scientific officer of Dabur Research Foundation, we have ensured that all of SCINATURE's products have gone through rigorous safety and testing profiling. These tests go beyond the minimum mandated standards set by the regulatory bodies."
Scientific Process
All of SCINATURE products go through a dedicated Four-step formulation and research process at the Dabur Research Foundation, ensuring their efficacy, efficiency and excellence

Efficacy
Efficiency
Excellence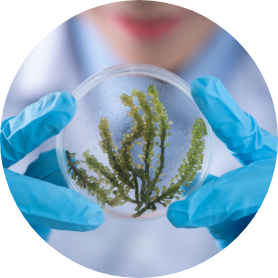 Step 1
In-vitro Efficacy studies
Within an in-vitro environment, the efficacy of the products are analysed and the regulation of biomarkers of the product ingredients are observed, measured and evaluated.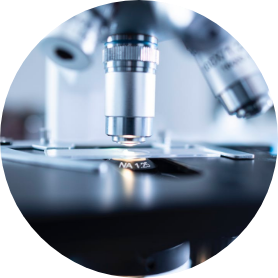 Step 2
In-vitro mechanistic studies for cancer
Within an in-vitro environment, all cell-based assays and regulation of biomarkers of the product ingredients are observed, measured and evaluated.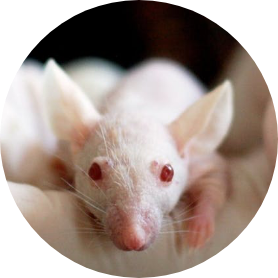 Step 3
Safety in animal models
The product components are tested on animal models to ensure maximum safety and efficacy for the dosage & toxicity for later usage on humans.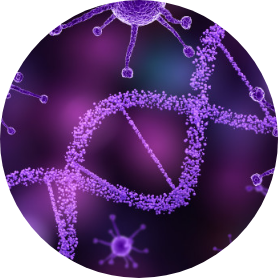 Step 4
In-vitro studies for other beneficial parameters
Given the robustness of the ingredients, significant activities in other various therapeutic areas such as DNA protection, immune modulation, anti oxidant and anti-inflammatory potential are tested and evaluated.
Thus, this process ensures that all of SCINATURE's products

Are safe to use in short and long term

Offer multiple beneficial health properties

Have no adverse effect with other medications